Learn What You Never Knew About Interactive Marketing Videos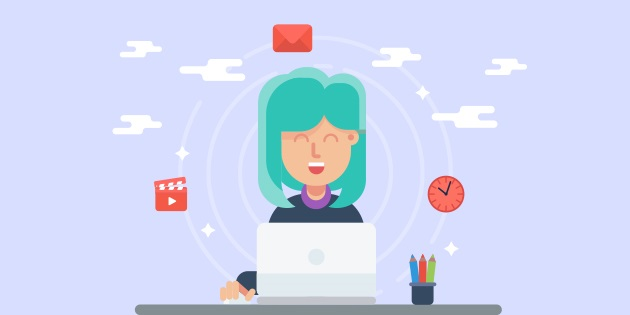 Click Play and Listen to the Entire Article
Learn What You Never Knew About Interactive Marketing Videos
You've heard it said countless times: Video is now the king of marketing. And this could go on for the next couple of years, according to various statistics.
Brands that have used/use video speak of it positively, and since everyone is about to get on-board, only those who innovate have a chance of standing out and achieving their goals.
Initially, the communication was monologue- one person speaking to dozens of viewers, but as video continues to go mainstream, it's becoming more sophisticated, partly due to the ever-changing consumer expectations.
Now we have virtual reality and 360 degrees, all utilizing different techniques to reach out to the consumer. Interactive videos, on the hand, take things to a whole new level by leaving almost all the control to the consumer.
Well, our journey to learning and understanding more about these videos will begin by first knowing what they really are.
Interactive Videos in Detail
Just as the name itself suggests, an interactive video is the kind that lets you click, touch, swipe, or even engage with its content through a set of overlay elements or call-to-actions overlays.
Naturally, users interact with the content and navigate through it as well. As the content creator, you will be lucky to end up with the choices or answers they will have supplied in the video.
Warner Bro's Focus interactive video is proof of what this type of video can achieve. It's an entertaining mini-game whose aim is to pique the interest of the viewer in the film. The video lets you into the mind and space of a con artist and tests your ability to be one through its various interactive scenarios.
Focus's aim was to raise more awareness about its box office movie "Focus", boost ticket sales, and also engage Millennials.
Generally, interactivity is a relatively new technique and it's gaining prominence owing to the fact that it can capture the attention of existing consumers and prospects and then keep it.
In videos, viewers are engaged through things such as contests, quizzes, enticing mini-games, lead capture forms, and so on. Some marketers use interactive videos to gain customer information and later on utilize it in creating tailored follow-up campaigns.
You could as well use interactive videos to discover just how much a viewer knows. What you will have gathered will then assist you in customizing your content to match their knowledge level.
An interactive video could also be as simple as a clickable, punchy and interactive CTA at the end, just like in the personalized video below.
Here, viewers are engaged all long and as the video nears end the end, they are encouraged to visit the business's website to learn more about their services by simply touching or clicking the in-video link. Such a video is relatively simple and affordable to create.
Important Features A Software Needed To Create Interactive Videos Should Have
Interactive videos take different forms. And each has its strengths and limitations. It's usually up to the business to decide which one suits their interest.
Equally important to note in relation to this is that not all interactive video tools are able to deliver the different types of interactive videos.
However, there are few important features you should always look out for as they are key in deciding, among other things, the type of interactive video you can create.
1. Hotspots
Hotspots enable the person watching the video to click out for additional information about what they are watching. The majority of interactive video software are able to overlay hotspots on videos.
2. Personalization features
A personalized video collects all the necessary personal information (name, job, interest, location, etc.), and then presents it as an individualized message.
What's special about this technique is that it easily grabs a person's attention, leading them to connect with the message, and stay engaged until the last minute.
Simplified software, like Videoremix's, have made creation and deployment of such videos simpler than ever.
3. Branching
Branching has everything to do with user control. A branching interactive video is the type that gives the user control over what they watch. With this feature, you can skip content, answers questions, respond to different scenarios, and so on.
Other features to note and questions to ask yourself while looking for an interactive video tool include:
Will the interactive video work across social networks?

Does the software company provide an embed player for integration into the user's native video player?

Does the software offer detailed analytics?
Conclusion
Not too long ago, it would take lots of effort, time and resources to create an interactive video. But emerging technology continues to make things easier, and this is evident in the number of brands, both small and big, that are now incorporating interactive videos into their marketing strategy.
If you are unsure where to start, Videoremix is among the few companies providing simplified interactive video software. Right now, you have the chance to create a video that speaks directly to your audience by mentioning their name, location, email and give them the opportunity to click through to your website.
Above everything else, remember that an interactive video is a powerful medium that can help you raise engagement levels, build lasting connections with your prospects and/or existing customers, and also gather data plus insights that will help you come up with customized marketing campaigns.
Now is the time to act. Don't be left behind.
I wish you the very best!