Marketing Video Promotion Made Easy (3 Methods for Success)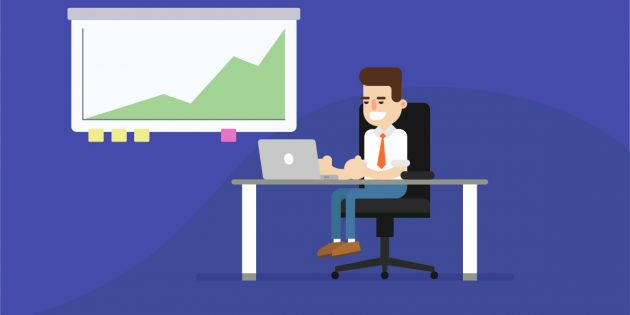 Click Play and Listen to the Entire Article
Marketing and video are inextricable these days. Unless you want to miss out on the most important method of advertising anything, you'll do yourself and your business a favor by learning the ins and outs of marketing video production.
One blog defined it this way: "By incorporating video into your marketing strategy, you'll also plan out how to market those specific videos. And by marketing your video content, you are by definition working within your marketing strategy."
And whether you're a small business needing video in your marketing or a video production firm needing marketing, we'll discuss aspects of both.
If you're thinking about how to market a video production company, there are all kinds of details to deal with, like invoices and equipment and, maybe most importantly, finding clients to work with.
We've covered some of those client-base questions before, so here we'll focus a little broader on how to set goals and achieve them successfully when you start wondering how to market a video production company or simply marketing video production.
With the right steps broken down for yourself, you'll be able to set goals that will help your business thrive quickly. Video production marketing becomes more and more manageable the more you've planned.
First Things First
Before you get started on any marketing, it's helpful to identify your goals as narrowly as possible. Consider organizing your strategy in flowcharts or diagrams so you can keep track of who you're trying to reach and how you'll do that.
Keeping a list or document of key questions related to your project will help too. Include questions like "Who's the target audience?" and "What message will we convey with this video?" and make sure everyone involved in the marketing video production project is on the same page with the answers.
One of the best uses of video for marketing is creating brand awareness and recall. Video is the most effective means today for making your business's information stick in viewers' minds. With this in mind, you'll want to keep your videos short and succinct so they maximize shareability.
Snappy and emotionally-driven videos are a great idea for creating connections, but a majority of lead generation and conversions will come through informational videos, not just entertaining ones. Try to find the balance between emotional connection and valuable information that makes your viewer want to take action.
Doing It Right
Speaking of taking action, you want your marketing video production to be a source of traffic for your business as well as an engaging introduction to what you're all about. Creating videos with these goals in mind will keep you on the right track for success.
The way viewers are engaging with your marketing videos is an important metric to measure. After all, it's not just about making a video and sending it into the void, but making sure it reaches the best people. Since videos are the perfect way to increase your social media reach and traffic, it's a good idea to constantly track and analyze who is actually engaging with your video so you can be sure you're reaching the desired audience.
As well, you can easily maintain that emotional connection with your audience we already mentioned for maximum brand loyalty by following up either within your videos through clickable CTAs or other kinds of opt-ins. Remember, keep it easy for viewers to consume so that they'll want to come back to your video, but give them the ability to personally engage with your business through your videos.
This ad campaign is a great example of telling a story and creating an emotional connection while also subtly – but not too subtly – driving brand loyalty and influencing purchasing decisions.
Video link: https://youtu.be/L3MtFGWRXAA
Methods
After getting your priorities aligned for your video production marketing and figuring out through testing and more what best practices are with your videos, you can turn to methods of distribution and engagement.
It's a good idea to try to find key influencers in your target area or in your field and get them interested in your video content. Once you have one or two of them on board, your video production marketing will gain vital credibility.
A simple way you might do this is through paid video ads on any given social platform. You might also achieve a broadened lead funnel through some kind of competition or game involved with sharing your video: whoever has the most shares wins a prize from your business, for instance.
Final Thoughts
How to market a video production company doesn't have to be complicated if you go into the process with organization, goals and methods for success. Whether you're marketing your video production business or a company looking for marketing video production, engaging viewers and creating brand awareness through videos will be your best asset this year.
The stats about video are so compelling, you'll want to get connected with the 90% of customers who think video is crucial to making purchasing decisions.
To Your Success,