How to Get Product Introduction Videos Right Every Time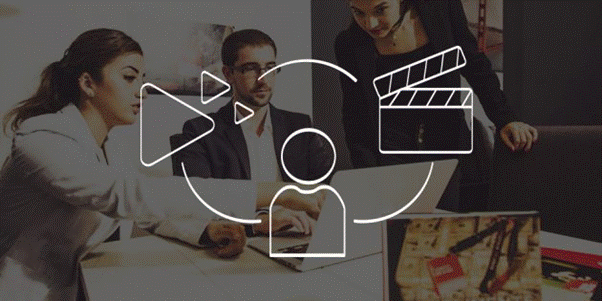 Click Play and Listen to the Entire Article

Introduction videos for your products provide more than simple explanation. While the goal is to round out your customer's understanding, the video should also create some curiosity that will help pique potential customers' interest.
Your first question might be why you even need a product introduction video for your company. One simple answer is because including a video on a landing page means you'll see conversion rates improve by 80% compared to pages without videos, and about 50% of consumers look for related videos online before they purchase products, Google reported recently.
These and many other similarly compelling stats attest to the power of video to drive engagement and conversion rates. It's helpful to position your product intro video to answer your consumers' common "pain points." When considering these "pain points," do your best to think outside the box. There are many "problems" your business can be solving, beyond the black and white product you offer.
For instance, what internal problem can your product solve? If you can get your consumers to resonate with the story behind why your product or service answers their unique need, you'll be well set up to capture their interest and convince them of the validity of your offer.
Video link: https://youtu.be/2HmTp5lU2uc
Launching a new product with style doesn't have to be difficult. Now we'll get into three simple answers to common questions that will help you learn how to create a product video that resonates with your audience!
1: What Does a Good Product Video Look Like?
The truth is that just as every company is different, every great introduction video is different too. Depending on the product, the industry and the intended audience, you'll find variety out there when you go to research good product intro videos.
But, for some basic rules of thumb, the best product introduction videos should do the following:
Touch on the commonly-shared pain point:
Finding that personal connection to the reasons why people should want to come to your business compared to a competitor will make a great hook. Let them know you understand their needs and wants. In the years since it came out, the Dollar Shave Club's viral intro video has come to be the gold standard for this kind of connection.
Offer an easy solution:
The best product intro videos don't overdo it with explanations of everything their company can do, instead answering the pain point as simply as possible. Remember that customers aren't watching this video to learn about every technical aspect of your company, but to understand how you can meet their unique needs.
Highlight that you have that solution (in action, if possible!):
This might seem obvious from the previous point, but it's worth emphasizing that you want to be as clear as possible when letting your viewers know you have what they're looking for. To this end, as much market research as you can do before making your video will help, because you'll be able to hone as narrowly as possible what it is exactly that your customers want.
Explain simply in less than 2 minutes:
Vidyard reported not long ago that when videos are 90 seconds or less, their average retention rate is 53%, but when they reach 30 minutes, the rate drops to an abysmal 10%. Now, it should be obvious not to make a 30 minute product introduction video, but the key is that succinctness matters for keeping viewers engaged.
Every great explainer or product intro video has these points in common. And yours should, too!
2: Can I Make My Own Product Introduction Videos?
The short answer is yes, absolutely!
It is possible to make your own product intros, but this does not mean that you have to slave away over every detail on your own. The power of the internet has brought together many tools that you can use to simplify your video making process. You'll come up with the best product intro video if you dedicate some time to research the tools that will fit your needs best.
From online courses about video marketing to companies that will help streamline the personalization aspect of your videos, you can easily find all the help you need. Take advantage of professional and accessible information to make the best video. These tools can save you time and help you create a better final product.
We have our own software that helps newbies to the introduction to video production scene easily develop and personalize videos for their intended audience. The best part is that it's designed for people who have no background in video, so anyone can use it successfully.
3: How Can I Help My Video Stand Out?
Everyone can make a product intro video. Some companies can create one that succinctly and successfully explains their product without making any waves. But only the best can create a product video that will stick in the minds of their audience for weeks to come!
Video link: https://youtu.be/8ZtG5DX5FR0
Finding ways to stand out in the current video marketing scene can be difficult. Hundreds of launch and intro videos are created daily. Your audience needs a reason to invest more time in yours than anyone else's.
These are just a few of the many ways that you can generate excitement about your product:
Use humor to engage your niche:
Again, the Dollar Shave Club's intro video referenced earlier has become everyone's go-to example for a hilarious yet informative product intro video. It's important to know your audience, however: if millennial are your target audience, go for the dry, tongue in cheek irony. But if you're marketing to, say, a distinctly older population, skip the swear words for a different angle.
Use an original soundtrack:
It's not hard to hire a freelancer to create a short track for your video, unless you're lucky enough to have a talented musician among your own company's staff. This will automatically keep you from accidentally using the same catchy track as a competitor.
Include clickable calls-to-action in the video:
Since your video is going to make an emotional connection, answer pain points and talk about the benefits your business can offer customers, you want to make sure you give them an instant action to follow through on. It's a no-brainer to drive traffic to your landing pages.
Make all aspects of your video as professional as possible:
No shaky cameras, staticy audio, blurry shots or half-hearted script. Even though it's a short video, making the basics professional will let your audience know you can handle complex projects and deliver high-quality work in any situation.
Use real voice actors, not computers:
It's all about that personal connection. A human voice will create the emotional connection you're going for so much more effectively than an automated voice. Just make sure to pick someone with good inflection and clear articulation.
Personalize the introduction:
One current way to make your video stand out that has proven success rates is to implement video personalization tactics. With personalized video, each customer will have a unique experience, making it easier for them to connect and engage with your company and your offerings. This can mean that the video includes their name, or it is tailored to include products they have expressed interest in.
Video Is Yours For the Creating
Every product launch video that you make creates an opportunity with your audience. It's your job to seize that chance by implementing unique and catchy messages that will hook potential customers into your company's message.
Remember that there are ways to get help in doing this. Video personalization is a great tool to make your videos stand out, and it's easy to set up video personalization tools that will help your videos be the best that they can be.
All it takes to help make your introduction video a record-breaking marketing video is a personal touch. After all, who doesn't love some extra attention? Show your customers that your product video was made just for them with video personalization, and you'll be on your way to bigger sales than ever before.
Get your introduction to video production in our course to help you learn how to engage with your audience using the latest video personalization techniques!
To Your Success,