Strategies For Success In The Corporate Video Process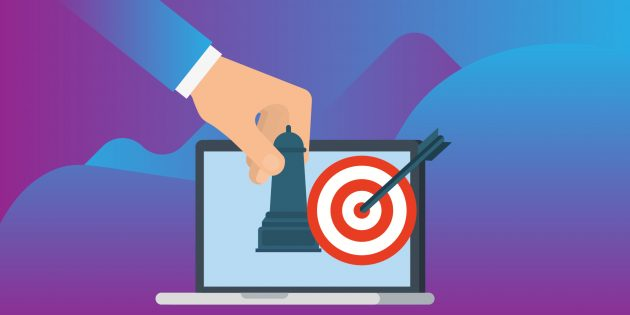 Click Play and Listen to the Entire Article

To succeed in making a successful corporate video is to succeed in taking on the challenge of planning out said video!
Creating a video is no simple task. With dozens of steps that must be completed from start to finish, the corporate video process can be overwhelming.
Overwhelming, however, doesn't mean impossible. With the right strategies, you can succeed in creating a stunning corporate video that accomplishes all of your goals.
Basic Video Production Steps
When creating any video, corporate or otherwise, there are some steps your team will have to work through to succeed.
Detailing everything about each of these steps would take hours, but this overview will give you an idea of what pieces will be required as you dive into the world of corporate video production.
1. Pre-planning the video's concept, message, style, and intended audience.

2. Creating a video brief that covers the who, what, by when, how, and why of your video. All of these questions have important answers.

3. Writing the script.

4. Crafting a storyboard.

5. Choosing the right style and grading for the brand's message.

6. Shooting required video footage.

7. Recording and purchasing necessary audio.

8. Sound and video editing, including graphics generation when necessary.

9. Optimization for top search results, most effective titling, and personalized content that will interest each individual customer.

10. Release and marketing management.
Within each of these steps are many more steps, but this outline gives your team an idea of everything that needs to be planned. This outline will be your framework for success as you begin planning your company's next revolutionary video.
Specific Strategies For Corporate Video Production Success
Simply making a well-produced video will not be enough to really wow everyone with a corporate video.
Corporate videos are difficult because they can often feel dry, forced, or simply too long. Finding the right balance between humor, information, entertainment, and visual beauty for your specific brand and message is tough, but it's necessary if you want to see the most return on this investment.
These strategies will help you succeed in the corporate video process.
Strategy #1: Ask (And Answer) The Right Questions
Whether you'll be creating the video entirely in-house or working with a video production company to capture your vision, there's a lot of questions that need to be answered.
Without figuring out detailed, clear responses to all of the following, your message will not be clear in the final product:
What is the main purpose of this corporate video?

Who are you trying to reach with this video?

Where do you plan to show this video (i.e., television, training meetings, conferences, etc.)?

What specific things must the video include?

What style does your brand usually convey? Happy? Serious? Friendly?

What is your deadline?

What is your budget?
Once you have clear answers to these questions, it will be much easier to figure out what next steps to take. Figuring out what matters most for your company in this process is the number one thing that you must do to have an award-winning result.
Strategy #2: Consider How Your Will Measure Your Successes
This article is discussing how to succeed with corporate video, but what does success mean for your company's ambitions?
An important part of planning your corporate video includes choosing what factors you will measure to gauge your well your project is going. Some common measurements include:
Lead conversion

Sales increases

Brand awareness

Customer support outreach

User engagement
Your company will need to set up benchmarks for whichever measurements you choose to track. Without deciding this before you put your corporate video into action, you won't have a way of accurately knowing if your video is a success or not.
Strategy #3: Include A CTA (And Make It Personal)
A CTA, or call-to-action, should be included in every piece of marketing that you release, even if the video is meant to be an informational video for employees' eyes only.
Why?
Because your video should demand action. Whatever message you are sharing, you are sharing it because you want an action to be taken. That action could be employees applying for more benefits or promotions; it could be customers signing up for more sessions with your analysts.
No matter what message you are sharing, there is an action you hope to inspire, and that action needs to be clearly called for with appropriate CTA work in your video.
Links, information, and buttons that push viewers to take that action are a must. If you can personalize these CTA buttons to the specific viewer, even better. Studies show that personalization increases engagement in regards to CTA buttons dramatically.
Thorough Planning Demands Success
No matter what your goal is when creating your next corporate video, careful and intricate planning is the surest way to ensure that you achieve it. The easiest way to waste excessive time and resource is to rush into action, so make sure that you follow the proper corporate video process for the most successful outcome!
I wish you the very best!